ECHO CANYON MCDONALD DR IMPROV.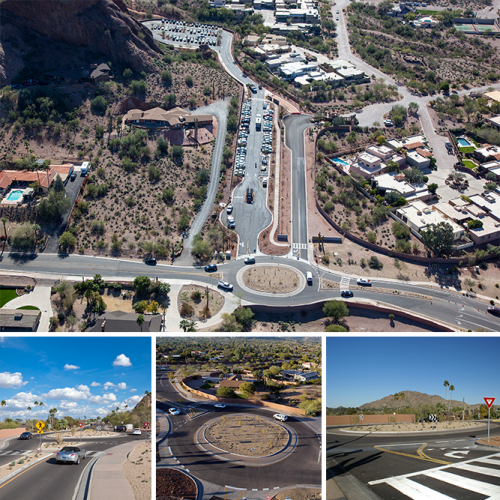 OWNER/CLIENT | CITY OF PHOENIX
ROLE | PRIME CONSULTANT
This project was undertaken collaboratively by the City of Phoenix and the Town of Paradise Valley to improve facilities and parking at the trailhead, mitigate traffic congestion, and enhance safety on McDonald Drive. The initial study phase was to resolve parking and circulation problems at the trailhead which included over twenty alternatives including development of remote parking sites, pedestrian connectivity, site circulation, and engineering feasibility analysis for a comprehensive solution. It demonstrated CK's expertise and familiarity with the practical application of design standards and guidelines, and our overall dedication to delivering exceptional services. CK evaluated private subdivision access to an arterial street, existing intersection location and control, redesigned the recommended alternative locations, and intersection control. Project design features included trailhead and parking lot redesign to increase capacity. Key study elements included using 3D rendering techniques to certify that future wall heights will not adversely impact line of sight or visual aesthetics for surrounding neighborhoods.
Award
ACEC Engineering Excellence 2015 Grand Award