PF 225 Drainage & Geotech. Analysis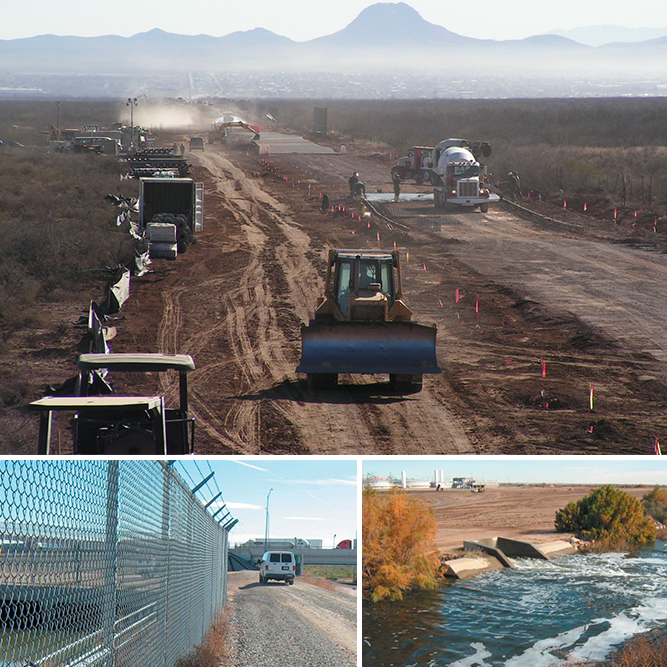 OWNER | U.S. DEPARTMENT OF HOMELAND SECURITY / CLIENT | MICHAEL BAKER CORP.
ROLE | PRIME CONSULTANT
This project involved the design of a security fence system along a 38-mile segment of the US-Mexico Border within the state of Texas in El Paso County. CK performed a field review of the U.S. Border, documented existing conditions, and obtained all available drainage and as-built information within the project corridor.
CK proposed fence foundation details, drainage opening locations, sizing along the fence, and erosion control measures long the project corridor. Final wall design and details were prepared under a separate contract with Michael Baker. This project required extensive coordination with the International Boundary and Water Commission (IBWC) and the U.S. Border Patrol.
The Drainage Analysis documented physical features, including topography, drainage, and features of any major drainage related obstruction along the proposed alignment. The geotechnical portion of this project was performed under a separate contract and involved soils investigations and a field review of the U.S. Border which documented existing conditions, located soil boring sites, performed soil borings, performed laboratory soils testing. A final Geotechnical Report was prepared detailing soil conditions and parameters for fence design.