PATTON/LOMAX RD AREA CORRIDOR STUDY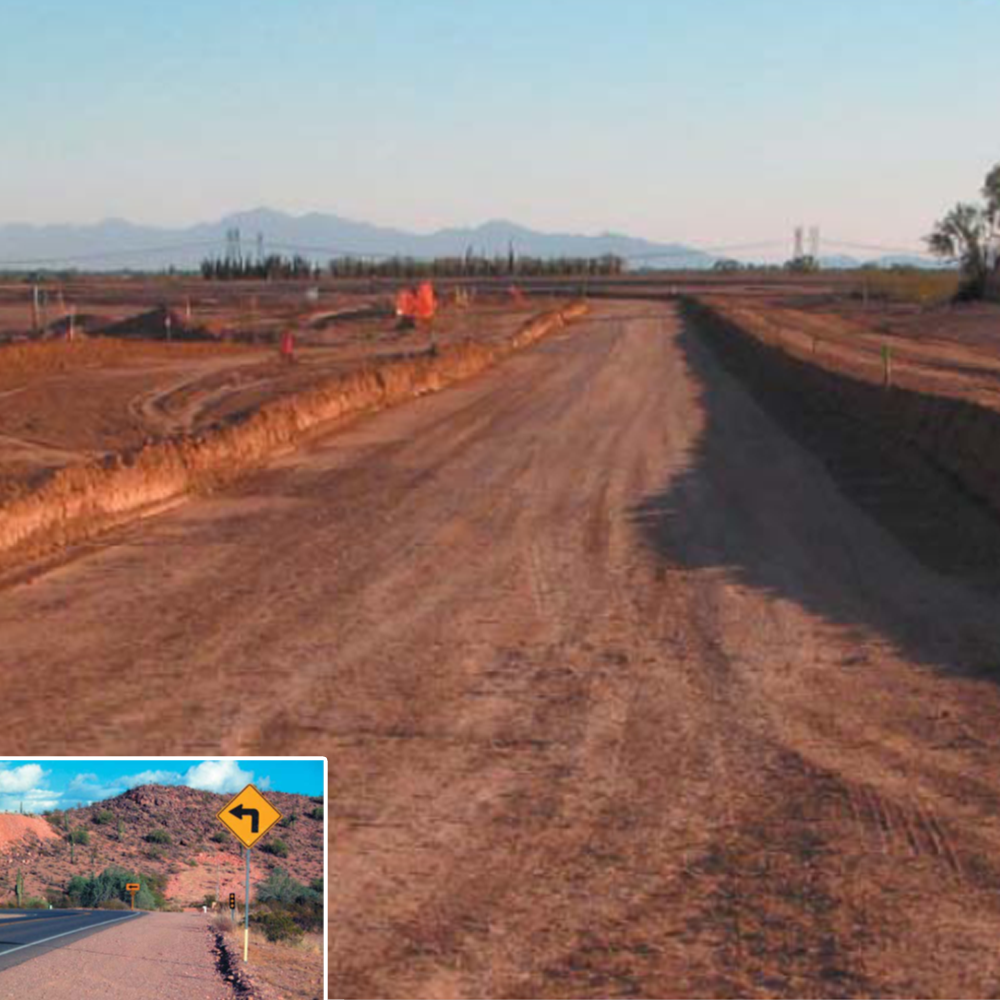 OWNER/CLIENT | MCDOT
ROLE | PRIME CONSULTANT
This project determined the future corridor needs, established facility type, and developed access management strategies based on the projected long-range travel demand forecast for approximately 800 square miles of the Northwest Valley Model Influence Area.
The intensive advance planning effort required for this project involved SED updates and modeling for two corridors (from 299th Avenue to Tillman Boulevard) crossing multiple jurisdictions including the Town of Buckeye, City of Surprise and the Arizona State Land Department (ASLD).
A candidate assessment report (CAR) for Hassayampa River Crossing was also prepared to evaluate existing river crossing at Patton Road and provide MCDOT with information necessary to identify the optimum alignment and type (structure) for future all-weather crossing(s). The effort included analyzing current conditions including drainage (washes) and river hydrology/hydraulics, traffic, Central Arizona Project (CAP) canal crossings, utilities, and environmental conditions. Outcome of the project resulted in preferred alignment of the two corridors, an-all-weather crossing location (type), right-of-way needs, and access management features in the study area.
The CK team for this project was recognized for their experience, responsiveness and dedication to quality by Renee Probst, the Project Manager for MCDOT.