VAN BUREN ST MAJOR IMPROVEMENTS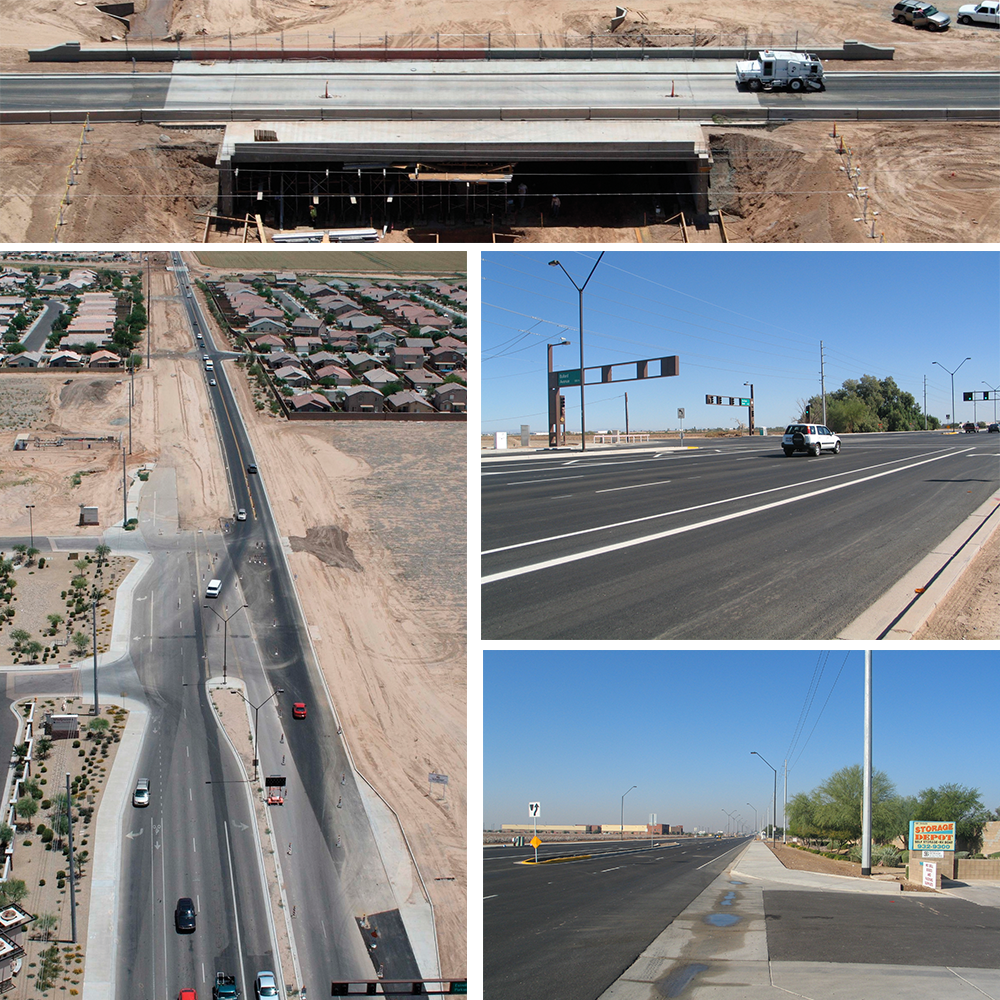 OWNER/CLIENT | CITY OF PHOENIX
ROLE | PRIME CONSULTANT
CK led this federal aid funded, arterial street widening project involving the reconstruction of Van Buren Street from a 2-lane local street to a 5-lane section.
This high profile major street project required CK (as lead) to coordinate the work of other consultants, the Southern Pacific Railroad company, adjacent property stakeholders, and other utilities along the project corridor.
The scope of work also required CK to prepare a Design Concept Report, identify and prepare right-of-way take exhibits, retain an appraiser, and help negotiate right-of-way acquisition; as well as design roadway, drainage, two miles of major storm drain system, lighting, striping, and signage improvements. CK also prepared a photometric analysis of the corridor and coordinated with APS in finalizing the lighting layout along the Van Buren Street corridor.