MESA MAIN STREET BRT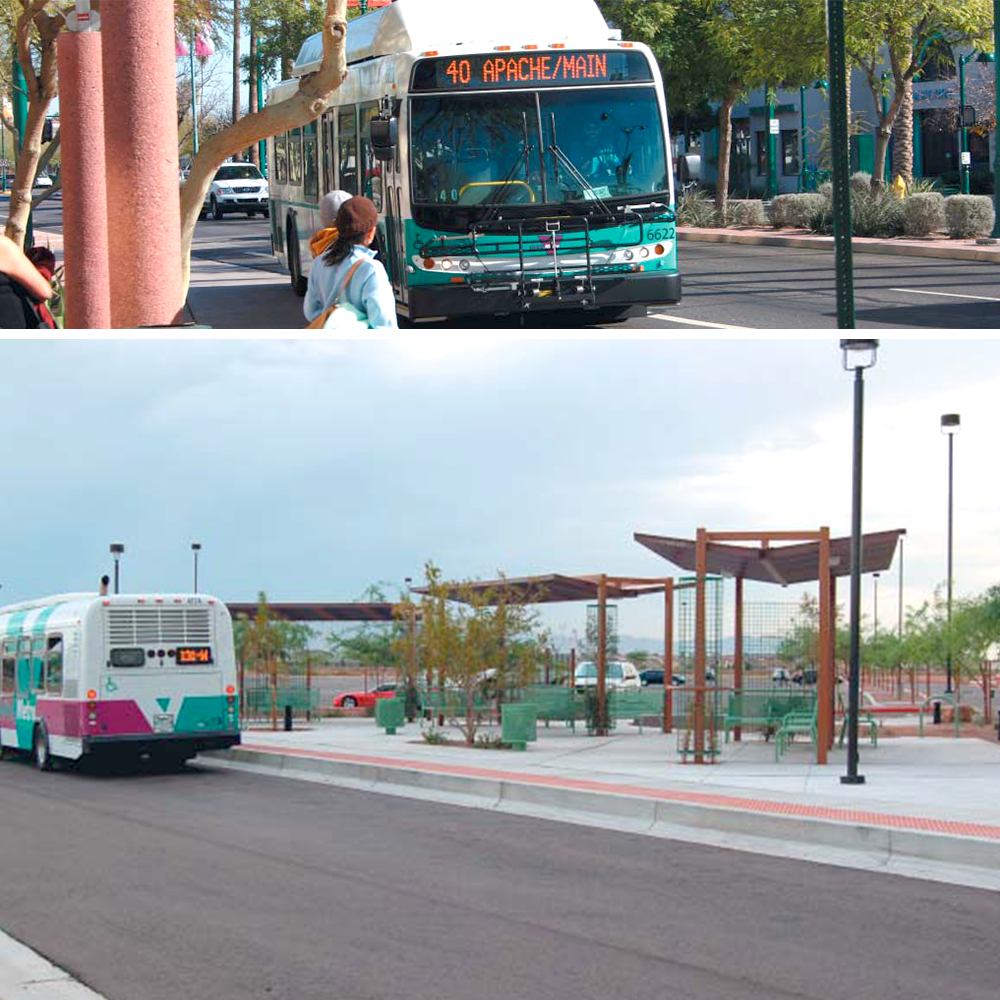 OWNER/CLIENT | VALLEY METRO
ROLE | PRIME CONSULTANT
The Mesa Main Street BRT, located in the City of Mesa was developed to function as a 12.5-mile extension to an existing Valley Metro Light Rail System. CK's Director of Engineering, Mr. Jim Schumann, PE, was responsible for the development of the Design Concept Report (DCR) and PS&E for this important project.
This project also involved the design, procurement and installation of 34 stations, establishment of transit signal priority and dynamic message display signs and the design of a multi-bay bus transit center and related "park and ride" expansion at the Superstition Springs regional shopping center.
The project DCR was developed to finalize the route and locations of the stations. Coordinating with Valley Metro, the City of Mesa, and Stakeholders Groups, the DCR reviewed prior and ongoing studies, finalized the route alignment and station locations, identified necessary station amenities, and right-of-way needs. Evaluation and implementation of the signal priority and queue "jump lanes" required coordination with several agencies and departments, including the City of Mesa Traffic Group and Valley Metro Transit's CAD/AVL system manager.
YOU MAY ALSO LIKE