Rental Car Center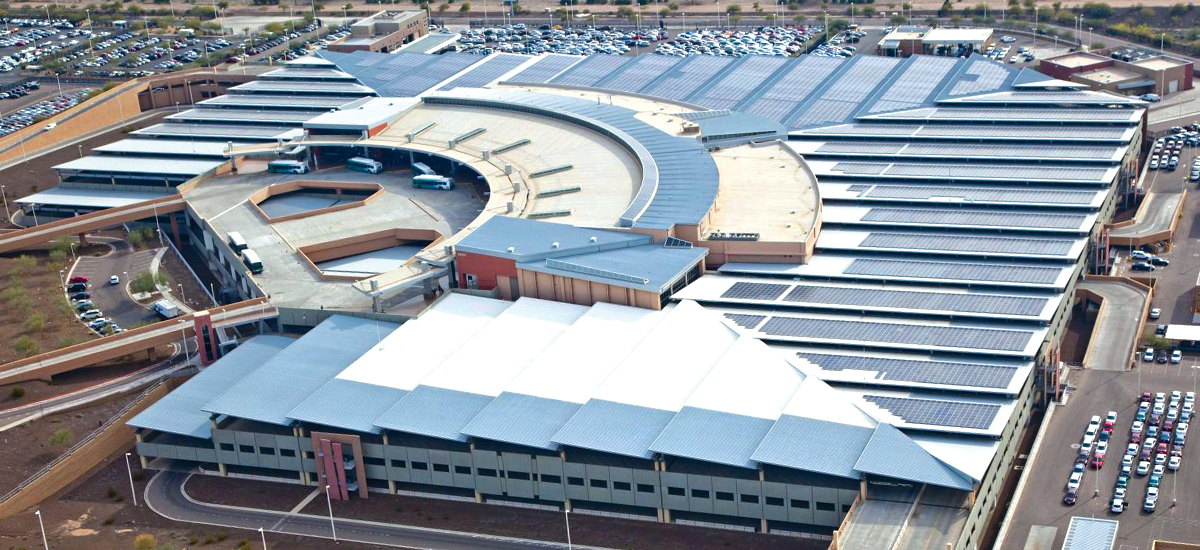 OWNER/CLIENT | CITY OF PHOENIX
In 2002, the City of Phoenix Aviation Department selected CK to lead the effort for developing appropriate signage (airport, city streets, and facilities wayfinding signs) to relocate Rental Car Center (RCC) vendors from Terminals 3 and 4 to the newly constructed RCC and safely guiding RCC patrons from adjacent freeways through local streets to the RCC.
This project, completed in 2005, involved extensive coordination with rental car vendors, airport operations, airport facilities, City of Phoenix Street Transportation, ADOT, and airport area remote parking lots and shuttle van services. The street and wayfinding sign concepts and final plans were based on MUTCD, City of Phoenix Supplement to the MUTCD, ADOT Sign Standard, and FAA Guidelines for airport signing and graphics for terminal and landside.
RCC Signage scope includes:
Landside Traffic Engineering
Multi-agency Coordination
Survey and Bbasemapping
Circulation Plan
Shop Drawing Review
Structural Analysis for Sign Structures
In 2009, CK was selected again by the City's Aviation Department to assist with RCC Storm Drain Vault modifications. This project involved the design of a maintenance platform in the RCC Storm Drain Vault located under the RCC parking garage and realignment of existing storm drain pipes to allow for ease of removing the storm drain sump pumps from the existing vault location.
RCC Vault Modifications scope includes:
Existing Conditions Assessment
Contractor Coordination and Management
Storm Drain Pipe Relocation Design
Sump Pump Technical Evaluation
Site Visits and Evaluations