STANFORD DRIVE IMPROVEMENTS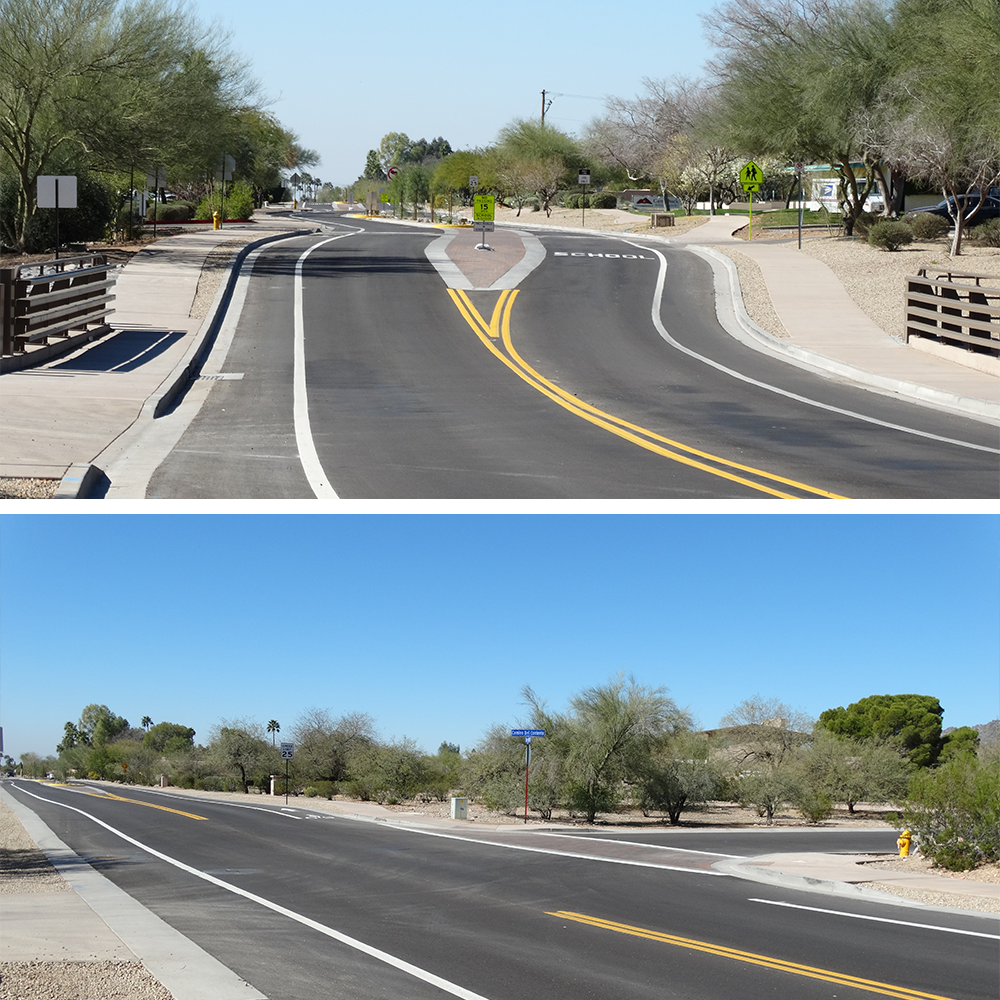 OWNER/CLIENT | TOWN OF PARADISE VALLEY
ROLE | PRIME CONSULTANT
CK served as the prime consultant for this roadway reconstruction project and provided geotechnical services to the Town of Paradise Valley. CK conducted geotechnical investigations at the beginning of the design phase, and then managed the inspection during the construction phase. CK provided field exploration services in which CK classified the soil and collected samples for future laboratory testing. CK tested samples in the laboratory and analyzed data, creating a report with recommendations. Recommendations included new pavement sections, structural backfill on box culverts, retaining wall parameters, and earthwork recommendations. CK provided quality assurance services in the construction phase of the project.
There were complex multi-jurisdictional considerations associated with the project which is bounded by the City of Phoenix at each end, adjacent to the Salt River Valley Water Users' Association canal, affected by the ACDC flood control structure which runs below the roadway for the project's western quarter mile and subject to Corps of Engineers permit. The box culverts were permitted through the Flood Control District of Maricopa County. Salt River Project was responsible for the design of the undergrounding of their overhead lines with construction performed by the General Contractor and the water and sewer utilities are owned by the City of Phoenix, necessitating separate permitting.
There were several key stakeholders associated with the project: municipal agencies, associations, the Hermosa Inn, Phoenix Country Day School, two churches and the residents living along the roadway. These stakeholders were always informed about the status of the project throughout both the design and construction phases.